Conception of the glass facade for the High School Buckhorn
Design, which can do more · the glimpse behinde the facade
A glass facade designed graphically so it can also provide shade? The architect's office «Heider Zeichardt Architects» based in Hamburg, Germany renovated the High School Buckhorn in 2013 and instructed EINS23 with the graphical development of such a facade.
Solution
In order to improve the summerly heat insulation of the large glass facade and at the same time to prevent bird strike, an idea of graphic design has been sought which considers both aspects.
During a workshop students, parents and teachers worked out the themes of the serigraphy glass.
We developed and designed the large raster graphics and we were able to guarantee the exact calculation of the percentage white portion of the desired shade.
The graphics were branded into the panes by the company «Schott».
Project
Facade design
Our services
Design, technical design, prepress
Agency
EINS23
Primary font

Development of the raster graphics
Creating the graphics was precision work, with regard to the final dimensions. Test projections on a white surface in actual size in the meantime ensured an optimal final result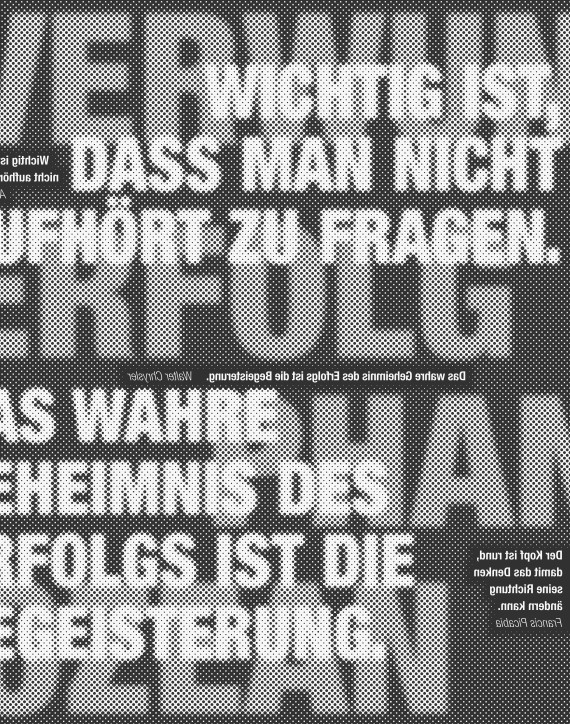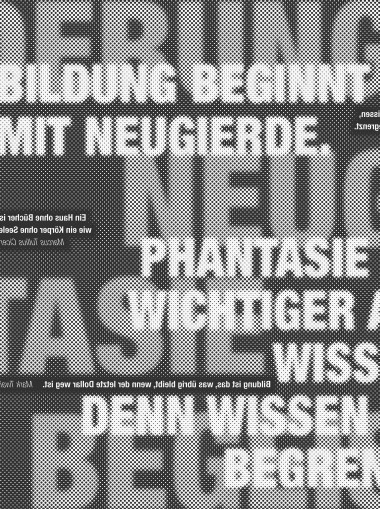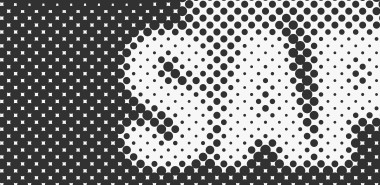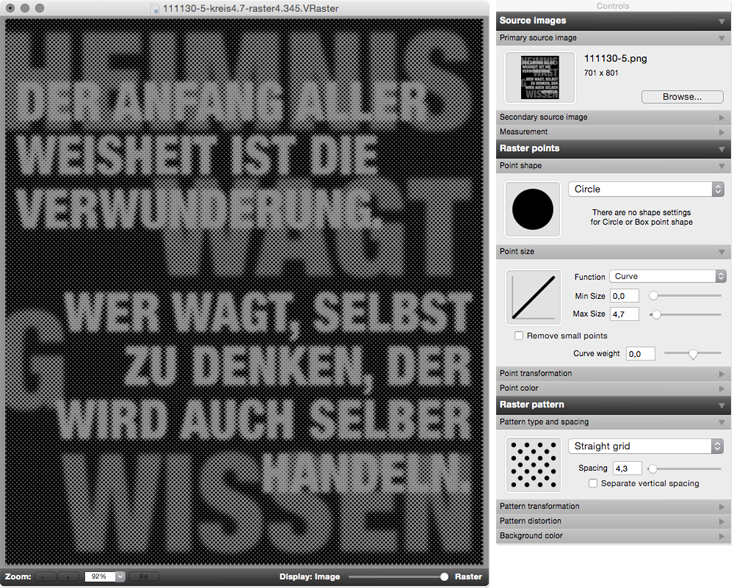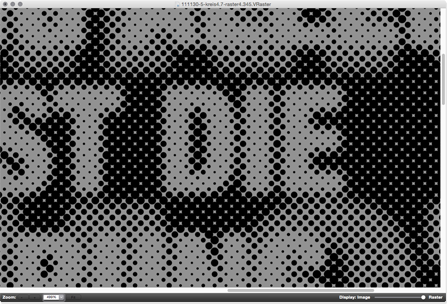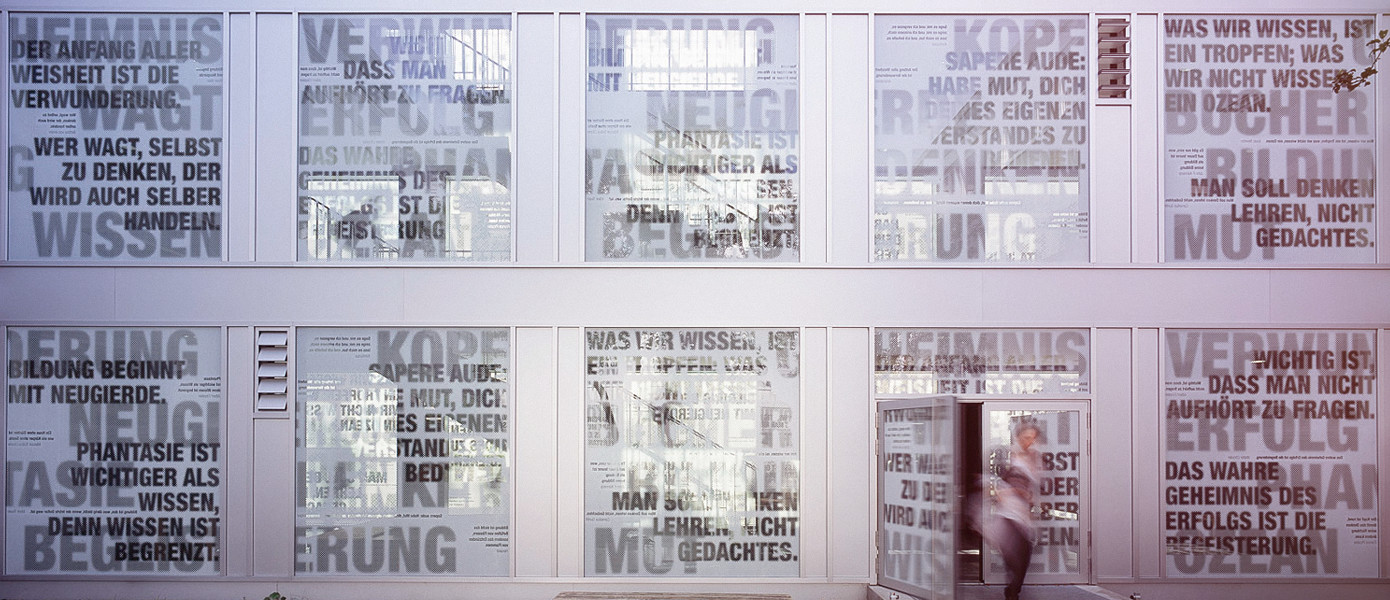 Ralf Buscher
Ralf Buscher
Ralf Buscher
Ralf Buscher