Fashionfilm, Making-of, postproduction for the fashion company Tom Tailor
Big Apple meets Fashion · for Tom Tailor onthe go in the USA
That fashion company based in Hamburg, Germany shot its new motives for the campaign in New York and Los Angeles. EINS23 accompanied the team and produced several fashion and making-of films.
Customer
In 1962, the success story of theinternational fashion and lifestyle company «Tom Tailor», began. In recent years, the TOM TAILOR Group has grown to become a steadily growing fashion company with more than 1,390 stores and approximately 6,500 employees.
It combines four strong brands and is one of the top 10 German fashion retailers.
CImplementation
In this project, the biggest challenge was to carry out the filming parallel to the concurrent campaign shoot in a very small team.
We shot it in New York and Los Angeles and delivered from concept, through directing and filming to cutting everything from one source. This allowed us to produce the films in a very short time.
Project
Fashion films
Our Services
Conception, direction, camera, cut & editing, look and color correction
Agency
EINS23
Interactive Video
We developed a recruiting video for Volksfürsorge's career portal. The peculiarity was the immediate interaction with the user. We integrated an input screen in the video's narrative flow: the query of the user name. After the input into took place the film continued to play and showed in selected sequences those entered user names - seamlessly fitted into the right angle and perspective, so it didn't imply that it was assembled.
Color correction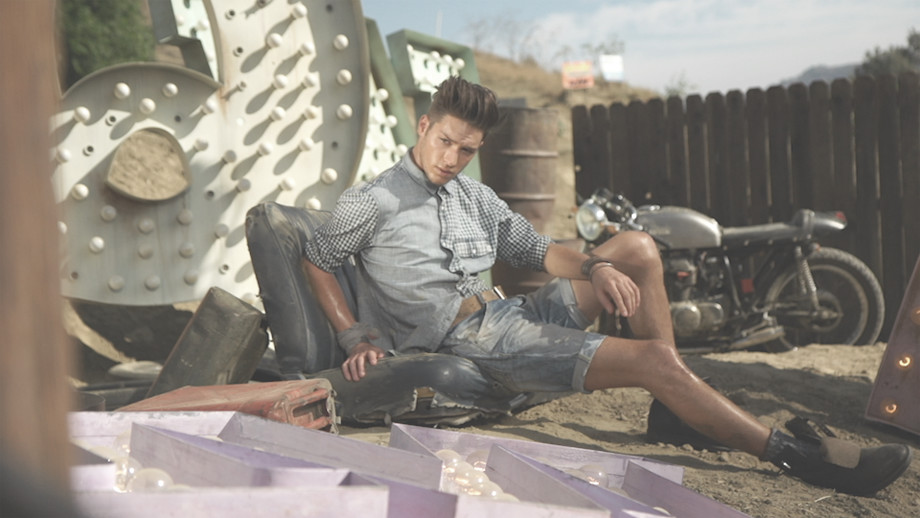 Film: Parkour New York
Fashionable design meets usual high quality and optimal wearing comfort - that is what Tom Tailor Denim collection stands for. We shot some fashion films with the parkour star Ben Jenkins in New York.
Film: Somewhere in the outback
The fog still lies over the fields, but the preparations for the large garden party are already in progress. This setting was used as scenario for a making-of video.
Some stills from different fashion films for TOM TAILOR…