Video & LED content for the magic flute
Tamino's life from infancy to old age
Jette Steckel celebrates her opera debut with Mozart's «Zauberflöte» at the Staatsoper Hamburg. Curtains with ten thousands of LEDs accompany the story of aging, examinations and devious decisions.
Initial situation
On September 23, Staatsoper Hamburg opened the season 2016/2017 showing the "Magic Flute" by Wolfgang Amadeus Mozart. With the modern version of the opera, the house at Jungfernstieg brings the opera closer to a young audience.
Reaction phase
EINS23 recorded around 30,000 LEDs distributed over eight stage curtains. The LEDs served not only as a background and stage set to illuminate the scenery, but were also integrated into the play with which the actors interacted. The recording of the LEDs by video content and effect programming consists of specially made videos as well as real-time effects by the so-called "pixel mapping".
Team
Production: Jette Steckel, Stage: Florian Lösche, Costumes: Pauline Hüners, LED programming and content: EINS23, Dramaturgy: Johannes Blum, Carl Hegemann, Stage lighting: Paulus Vogt
Project
LED display for the State Opera
Our services
Concept, animation, compositing, cueing, programming
Agency
EINS23
Links
Rehearsal
The rehearsal of the premiere performance was filmed by arte and is available in the arte concert mediathek.
Visualization vs. Real picture
In order to get a feeling for form, color and spatial shifting of the contents on the LED curtains and to master the close timing, we developed the contents using various visualizations. You can compare the visualization and the real scene image by using sliders.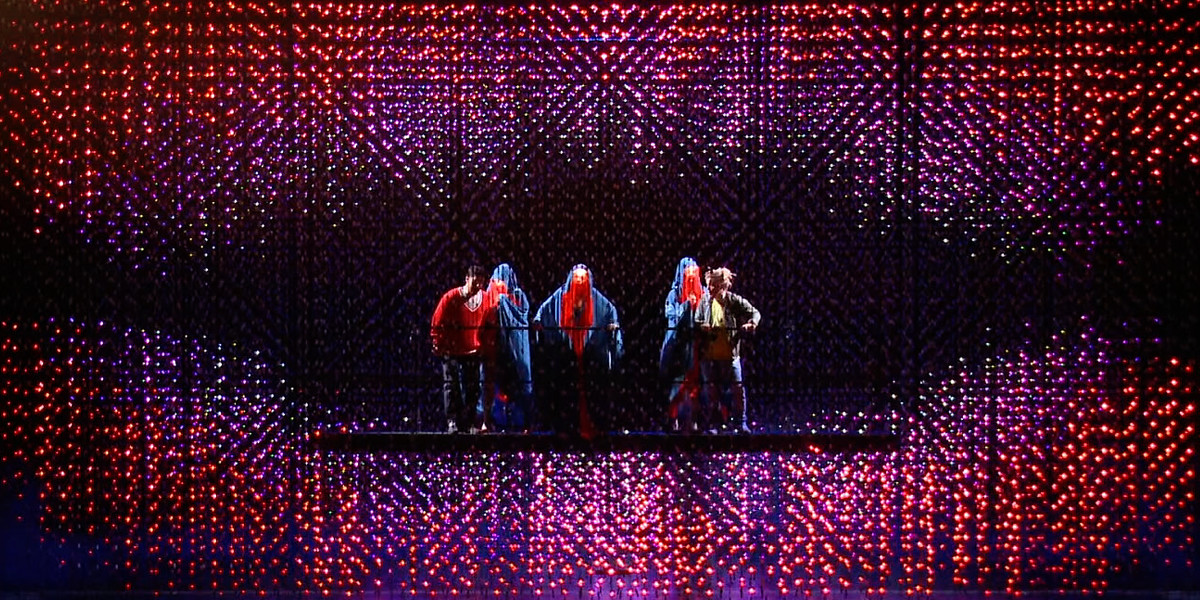 Animated visualization
The overlay shows the real scene and the programmatic representation.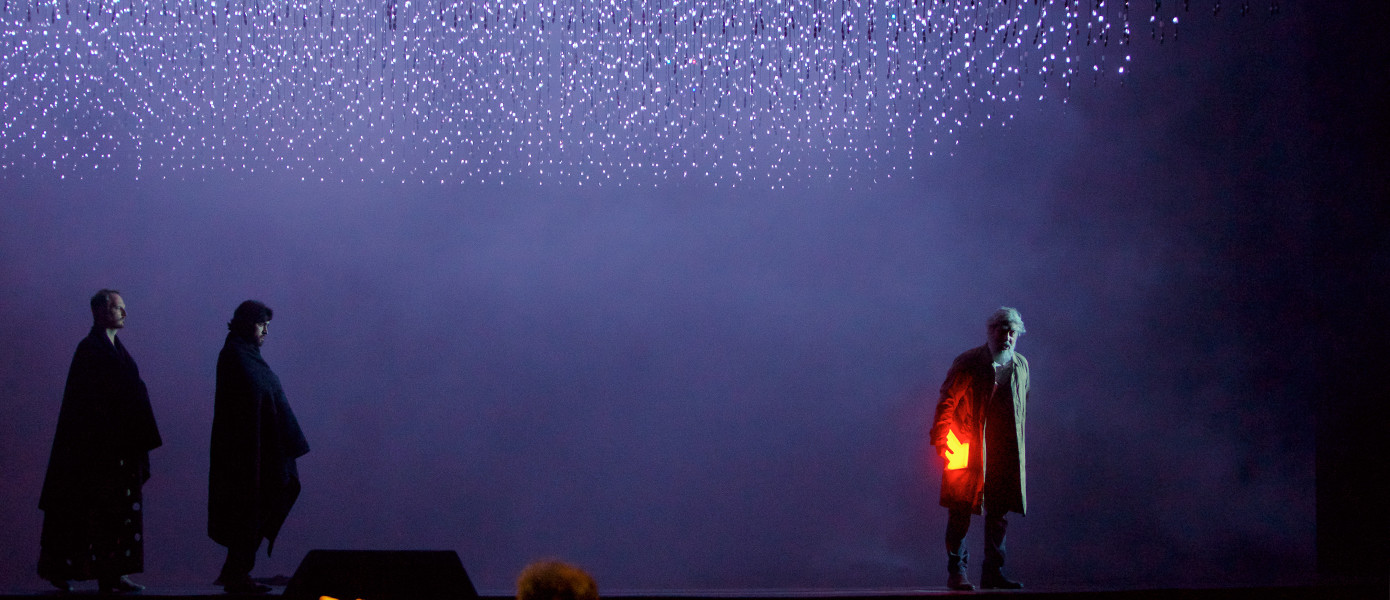 EINS23
EINS23
EINS23
EINS23
EINS23
EINS23