Website and CMS for Weitgehend Gar
Weitgehend Gar · tailor made and unique
Alex Rothe designs and restores scooter and motorcycle seats and produces bags and accessories in small series. Tailor made and high-quality individual pieces are created with passionate craftsmanship.
Client
A big market gap was discovered by Hamburg designer Alexander Rothe and filled with products under the label "weitgehendGar". He designs and manufactures tank bags and helmets bags for scooters, especially for Vespas, and restores seating benches. He uses only leather and other natural products and is not limited to the motorized sector – he also manufactures small series for designers and artists.
Implementation
The task of the relaunch was the redesign of the website and its responsive implementation to achieve a good usability for all common mobile and stationary devices. The maintenance for texts, photos and video is done by a CMS and leaves the customer free hand at updates.
Project
Website
Our services
Concept, Design, Photos, Programming, CMS
Agency
EINS23
Links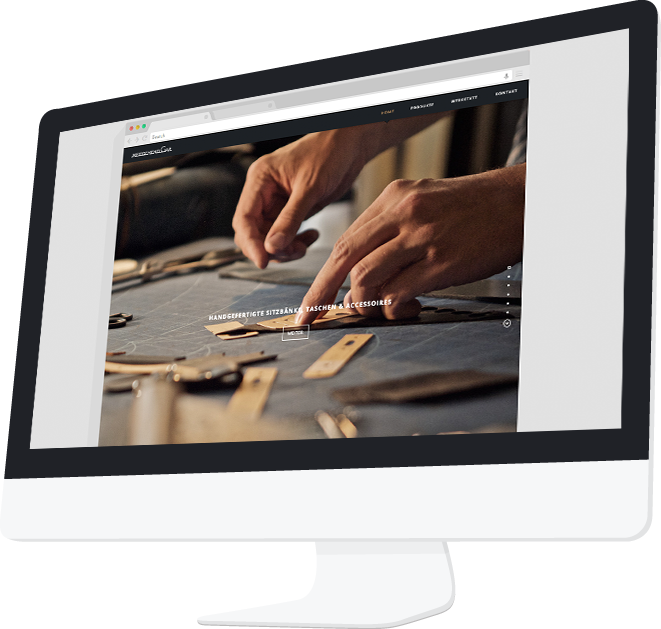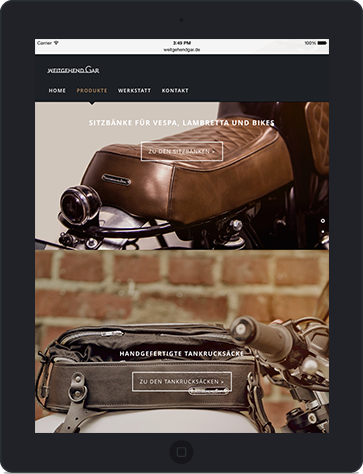 Responsive Website
Concept, design and programming are designed for the usability of the page on a wide range of devices.